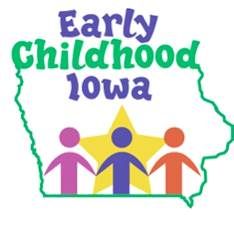 Iowa's Vision: "Every child, beginning at birth, will be healthy and successful."
Nothing transforms a home – and the people in it – quite like the arrival of a new baby. All parents need support during this transition. For families facing the additional hurdles of being young, single, or low income, help in making needed adjustments is all the more critical to ensure that families grow and thrive.
Voluntary family support programs, including home visitation, match parents with trained professionals such as nurses, social workers, and early childhood specialists, to provide information and support during pregnancy and throughout the early years. By helping parents learn how to care for their children and themselves, families reap the benefits: children are safer, healthier, better prepared to learn, and more likely to become successful adults, according to the Pew Charitable Trusts. At age six, children who participated in a quality program have higher cognitive and vocabulary scores. At age nine, these children have higher grade point averages and achievement test scores in math and reading in first through third grades. Family support programs are beneficial for the community and economy too. Fifteen years after participation in a nurse home visitation program, families showed an 83% increase in employment by their child's fourth birthday, a 20% reduction in welfare use, and a 46% increase in the father's presence in the household. For more information, visit: www.pewtrusts/en 
In addition to quality family support programs, Promise Partners also provides preschool support grants and supports child care incentives and consultation. Economic experts say mounting evidence shows that investments in early care and education should be considered as an economic development strategy. A recent longitudinal study found a return to society of more than $17 for every $1 invested in an early care and education program! For more information about this, visit: www.highscope.org/Research/PerryProject/PerryAge40SumWeb.pdf
A recent addition to the Promise Partners network of quality programming is the Child & Family Resource Network, which is designed to provide a central point of intake for family support services in Pottawattamie County. This system serves to match family needs to program services and avoid duplication of services. A byproduct of this initiative is increasing cooperation among community programs, which can only improve outcomes for families.